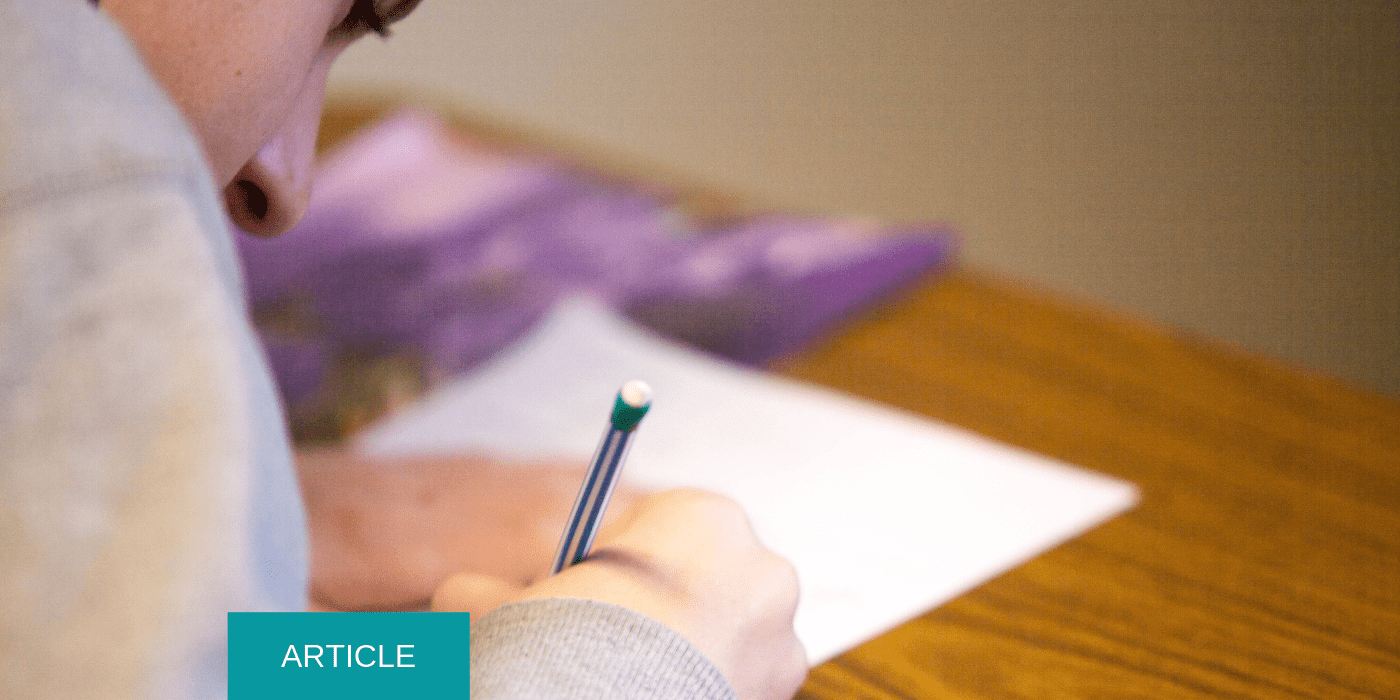 I walked into an Upper East Side public middle school and my first stop was the teachers' lounge where Jane, the Parent Coordinator, waved. She was unable to give me her attention, though, as the phones were ringing off the hook that morning. I was able to hear only her end of the conversations:
"You're planning to attend a high school open house? OK, make sure to register on-line. And it's during the school day, so you'll need to take some time off work."

"I know Bronx Science is a long commute. You know, when kids here get accepted, the parents all chip in and rent a school bus to transport their kids there."

"You went through a divorce? Perhaps the guidance counselor can mark off the extenuating circumstances box in the high school application? They'll consider that when reviewing your child's grades."
That evening, I traveled 40 blocks north to an East Harlem public middle school. Parents trickled into the school building for the monthly meeting hosted by their Parent Coordinator, Mr. Vargas. His meeting agenda focused on how to assist parents with formal banking. As he set up for the meeting, parents casually engaged with each other and with me.
"I couldn't get off work to go to the high school open house, so I drove by the school, just to get a feel of it. I sat in the school bus that I drive watching the kids get out of school and imagined if I saw my child there."
"My son and I are looking at all high schools that are on the 6 train line. All the other trains are always slow or under repair. It's a way to keep him safe and close by."
Other parents talked about students who had died at the result of neighborhood violence, warned others of colors to avoid wearing to not anger street gangs, referenced families who were homeless, and asked if the school would continue its free breakfast program which they depended on. Despite all these extenuating circumstances, no one made mention of that check box on the high school admissions application.
Here are two schools as different as one can imagine. What the schools do have in common is that both groups of parents are working hard to navigate school choice, which New York City has now made mandatory for entry into high school. I have examined the issue of public school choice as a former education organizer, who worked with low-income communities of color on educational equity issues for 15 years; as a NYC public school alum whose educational (and life) trajectory was shifted when I attended Brooklyn Technical High School (an exam school) in the 1980s, and as a researcher who conducted a two-year study looking at how NYC families across the economic ladder engage with high school admissions (Perez, 2011; Perez, 2009).
In New York City, close to 80,000 students participate in public high school admissions every year. New York is one of a growing number of cities across the country to position public school choice as an educational reform; the reform strategy is described in the High School Directory as being rooted in "choice and equity." For some families, this marks one of many moments along an educational journey in which they think about school selection and exercise choice. For others, this is the first time they are confronted with decisions and consciously select school options. My research looks at how the experience of navigating public school choice varies for families with abundant resources, for those living in scarcity, and for those in between.
In speaking on the issue of school choice, President Obama has reminded us that it is our ethical responsibility to ensure that all children — not just our own—get a great education (Obama, 2015). Increased choice about which public school to attend is advocated by policy makers across the United States as a strategy for urban education reform; advocates claim public school choice will improve school quality and create better opportunities for students. Forty-six states and the District of Columbia have public school choice policies allowing parents to have some influence over what school their child/ren will attend (The Center for Education Reform, 2016). It is important to examine public school choice because it cannot increase opportunities for everyone if only those families that already have multiple educational options are able to effectively navigate the system. This is an ethical issue.
This experience for all families engaged in high school admissions is further complicated by two important factors in NYC's educational landscape: reverse white flight and mandated choice. Firstly, policy changes arose from Mayor Michael Bloomberg's control of New York City's public school system which mandated that all eighth graders participate in high school choice, pitting families who were seasoned institutional navigators experienced at strategically evaluating and questioning the system against novice choosers who take the existing choice system at face value. High schools have varying types of criteria, creating a labyrinth that is best steered by students who live in well-resourced zip codes, attend middle schools with staff who have the experience and knowledge to support high school admissions, and have parents with the skillset and ability to create time to undergo this complex and consuming process.
You might be asking, "Isn't mandated choice better than no choice at all?" In order to be ethically sound, mandating choice must be braided with an honesty about the high school admissions system. While the criteria for acceptance to a high school is important, the larger issue to be truthful about is that the admissions system is presented as a level playing field to enable all students to have equal access, but that, in fact, the imbalances in resources that students' families bring to the process (e.g.: time, money, social connections) mean that it offers a way only for affluent parents to choose a public school (rather than a private school) while actually reinforcing the segregated and unequal nature of the system by putting a sheen of fairness on it. This honesty includes acknowledging the invisible involvement that all families undergo to navigate high school admissions which includes but is not limited to monitoring attendance records, collectively purchasing transportation, engaging in unofficial school visits, and documenting extenuating circumstances.
The second change in the educational landscape relates to the significant demographic changes occurring in New York City as upper and middle-class whites not only return to the city, but enroll their children in public schools, creating new competition for the most sought after spots. The New York Times has proclaimed that white flight has in fact reversed, documenting that Census records ending July 1, 2013, recorded the city's third consecutive gain in its non-Hispanic white population. Demographers claim that these gains have not happened since the 1960s (Roberts, 2014). In 2009, a majority of Manhattan's population (51 percent) was non-Hispanic white, making it the first time in forty years that whites represented a majority (Dumenco 2010). Private school enrollment steadily decreased between 2007 and 2012, according to state education department estimates (Hovitz, 2013).
You might be asking, "Don't we want reverse white flight to schools in order to have diversity?" Absolutely. In fact, reverse white flight (or white return) is necessary to have schools that are authentically diverse in race, ethnicity and socioeconomics. White return has positive returns for cities and their schools. For instance, middle-class white families bring additional resources to public schools- such as volunteer time, networks, and monetary contributions that can benefit all students and not just their own children. There is an authentic type of diversity that includes diversity of race and class. And families with resources bring a different accountability structure to schools that are eager to hold on to them. After years of segregation and inequitable schooling opportunities, how is white return not the answer to a more just public school system?
The challenge in white return is that these positive returns do not benefit everyone. Attending a good school can positively change the life trajectory of any person- particularly someone who is of limited means and would not otherwise be able to tap into networks of opportunity. Often, these benefits bypass long-time community residents (specifically low-income people of color) whose lives would be most impacted by these opportunities–such as good public schools.
Sometimes white middle-class families engage in strategies that mark their return to public schools in a more aggressive way–what educational researcher Thomas Pedroni calls, "white acquisitive strategies" (personal communication, 6/23/14). I argue that this is also a form of invisible involvement because it is rarely ever acknowledged. Below are some examples from across the country.
In Denver, white parents pay to the secure the services of e.Merging Educational Consulting, a firm once used to help parents secure spots for their children in selective private schools, has now expanded its offering to public school admissions (Prothero, 2015).
In New Orleans- white enrollment in public schools is rising, doubling to 7 percent since Hurricane Katrina. Families work the system to get their children into one of the three highly desirable public schools. The school system does not provide access to transportation so white middle-class families organize together to charter private vans to transport their children to these desirable schools, paying more than $900 per year to supplement transportation (Dreilinger, 2015).
In Detroit- the city that historically embodied white flight–there has been an increase in the white population first time since the 1950s with 8,000 more white residents in 2014 alone (Badger, 2015). In order to secure quality public schooling for their children, white families, some of whom have not yet given birth, have created a Facebook page called "The Best Classrooms Project" where they discover 'acceptable' schools for their families and collectively strategize how to gain entry (Butrymowicz, 2014)
I identified a number of white acquisitive strategies in my work with the NYC high school admissions process.
Parents paid for private educational evaluations to counter the DOE's assessment of their children, which often secured additional testing time as a benefit.
During an interview, one upper-middle class mother proudly boasted to me how she maneuvered to ensure her two sons seats in the district's free test preparation course for elite public high schools, displacing seats for the population the program intends to serve: low-income, underrepresented students of color.
Students benefited from consultants who shaped their art portfolios, tutors who drilled the specialized high school test format into them, editors who fine-tuned their admissions essays, and coaches who guided dance and drama auditions. (Educational researcher Michelle Fine refers to this supplementation as "educational steroids").
Parents collectively chartered a private bus to alleviate long commutes to elite high schools.
And a collective "white acquisitive strategy" was the parent organizing that resulted in the creation of Eleanor Roosevelt High School in 2002. Despite the fact that there are no longer any zoned high schools in Manhattan, parents I interviewed regularly referred to "EL RO" (which is currently 62% white) as "their neighborhood school." This is aided by an admissions policy that gives priority to students who live or attend school in District 2.
Challenging the system with your own resources is a great thing. The problem is that most families served by the public school system are unable to do this. We can't address disparities in the high school admissions process unless we first admit they are present. Requiring choice for everyone creates the conditions where inexperienced choosers start the process with a high-stakes decision. It is the equivalent of learning how to swim at the deep end of the pool.
You might be asking, "So how might we address this?" One idea that the DOE could incorporate into these new mechanisms is creating a new position of "institutional navigator" to assist parents with the high school admissions process. Based on the idea of having "patient navigators" at hospitals, Freeman (2006) argues that the rationale is based on recognition of the complicated layers cancer patients must negotiate from diagnosis through treatment and follow-up. A patient may have to see seven doctors before even she gets to a second opinion. Because many families are navigating multiple institutions in addition to high school choice (e.g.: housing, health care, immigration, criminal justice), the institutional navigator would serve as a tool to help level the playing field.
Another possibility is to incorporate training on navigating high school admissions for all middle school staff, as guidance counselors in high poverty schools are often pulled away from this area to focus on immediate crises. The vignette at the start of this entry shows how two Parent Coordinators–Jane and Mr. Varga–engaged with parents in very different ways around high school admissions. This too contributes to the disparity. Lastly, students need to be included in the discussion of how to navigate the system, as many of them in low-income communities have to go at it alone.
Earlier this summer, U.S. Education Secretary John King (an alum of NYC public schools) spoke at the National PTA Convention and summoned parents and educators to work together to create schools that are racially and socioeconomically diverse, arguing that this is good for all students and presenting it as a national priority. King's call is vivid in my mind as I engage in this research. But, for now, I ask that we challenge the idea that the high school admissions process is rooted in "choice and equity" and ask ourselves what does it mean to engage in a choice process while influenced by mandated choice and white return?
References
The Center for Education Reform. 2016. Just the FAQs-School Choice. www.edreform.com/2011/11/just-the-faqs-school-choice/
Badger, E. 2015. "The white population is growing in many U.S. cities for the first time in years."
The Washington Post. September 24, 2015. https://www.washingtonpost.com/news/wonk/wp/2015/09/24/the-white-population-is-growing-in-many-u-s-cities-for-the-first-time-in-years/
Butrymowicz, S. 2014. "Inside Detroit's Plan to Woo Middle-Class Parents to Its Public Schools."         Time Magazine. November 25, 2014. http://time.com/3602587/detroit-public-schools-       bankruptcy/
Deruy, E. 2016. "A New Argument for More Diverse Classrooms." The Atlantic, July 1, 2016. http://www.theatlantic.com/education/archive/2016/07/a-new-argument-for-more-diverse-classrooms/489707/
Dreilinger, D. 2015. "How 3 top New Orleans public schools keep students out." The Times-
Picayune: Greater New Orleans. http://www.nola.com/education/index.ssf/2016/05/exclusive_public_schools_nola.html
Dumenco, S. 2010. "A Racial U-Turn." New York Magazine, July, 25.
Hovitz, H. 2013. "P. S. I Love You: Why Downtown Parents Are Choosing Public School." Observer, August 20. http://observer.com/2013/08/p-s-i-love-you-why-downtown-parents-are-choosing-public-school/
Freeman, H. P. 2006. Patient navigation: a community based strategy to reduce cancer disparities. Journal of Urban Health, 83(2), 139-141.
Obama, B. 2015. "Weekly Address: Ensuring Every Child Gets a Great Education." Remarks of President Barack Obama, The White House Office of the Press Secretary, May 2. www.whitehouse.gov/the-press-office/2015/05/02/weekly-address-ensuring-every-child-gets-great-education
Pérez, M. (2011). Two Tales of One City: A Political Economy of the New York City Public High School Admissions Process. Thesis (Ph. D.) — City University of New York, 2011.
Pérez, M. 2009. "Latina Parents, School Choice, and Pierre Bourdieu." In Theory and Education Research: Toward Critical Social Explanation, edited by J. Anyon, M. Dumas, D. Linville, Nolan, M. Pérez, E. Tuck, and J. Weiss. New York: Routledge
Prothero, A. (2015). "Consultants Steer Parents Through Maze of School Choice", Ed Week, February 3, 2015. http://www.edweek.org/ew/articles/2015/02/04/consultants-steer-parents-through-maze-of-school.html
Roberts, S. (2014) Census Estimates Show another Increase in New York City's Non-Hispanic White Population. The New York Times, June 30, 2014.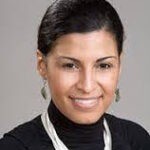 Madeline Pérez De Jesus is an Associate Professor in the Department of Social Work and Latino Community Practice at the University of Saint Joseph in Connecticut. A life-long New Yorker before moving to Connecticut, Madeline received her Ph.D. at the City University of New York's Graduate Center. Her study, Two Tales of One City: A Political Economy of the New York City Public High School Admissions Process, was awarded honorable distinction in 2011. She co-authored a volume, Theory and Educational Research: Toward Critical Social Explanation (Anyon et al. 2008, Routledge), in which she has a featured chapter on the experiences of Latina mothers navigating school choice. She is currently working on a book that tells the story of families from two communities at opposite sides of the income ladder searching for access to quality high schools as they navigate the NYC public high school admissions process.