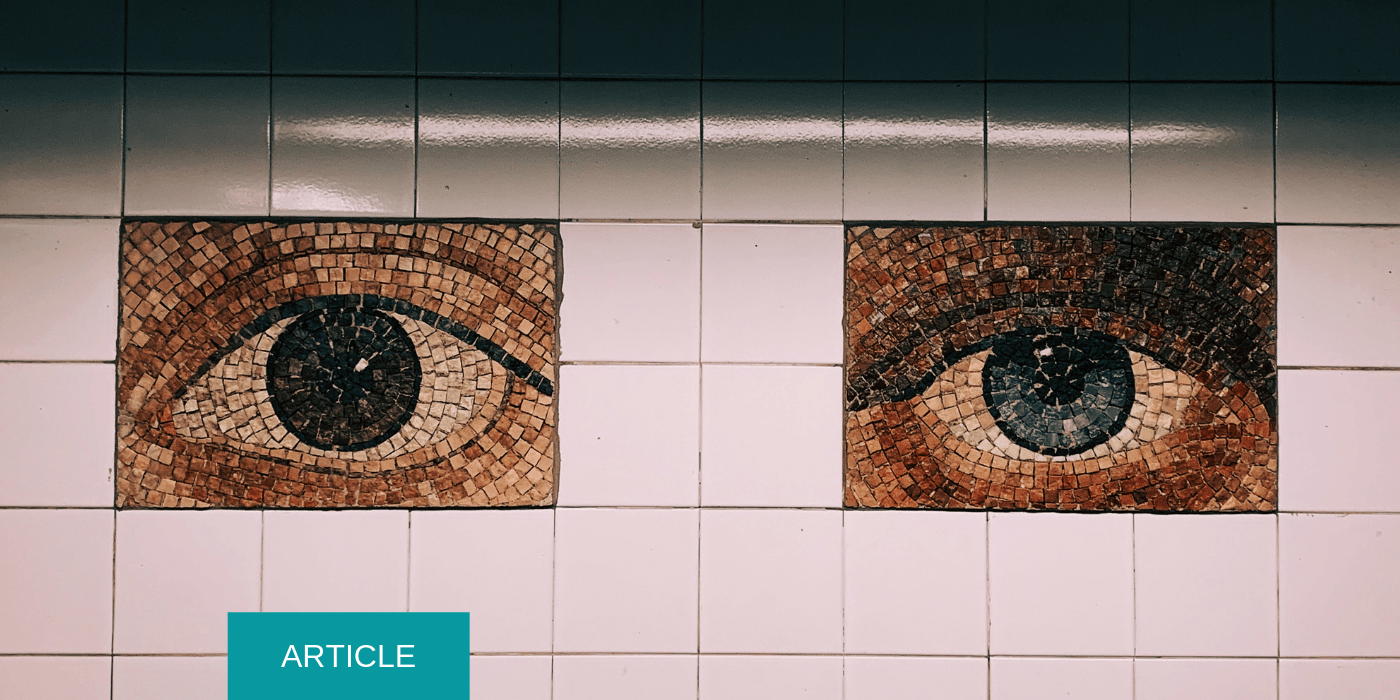 In August, the New York State Education Department published Social Emotional Learning: Essential for Learning, Essential for Life, a detailed document calling for all NYS schools to incorporate social emotional learning into their daily instructional practice with fidelity and district-wide support. The linked Social Emotional Learning Benchmarks, however, are voluntary, and the authors point to sources of multiple barriers to success, not least among them that "[t]here are subgroups who believe that social emotional development, instruction, and learning falls outside of the purview of the public schools and should not be included in classroom curriculum." Thus, realizing these aspirational goals will require lots of grassroots work and struggle.
A quote from Linda Darling-Hammond sets the tone:
I have no doubt that the survival of the human race depends at least as much on the cultivation of social and emotional intelligence, as it does on the development of technical knowledge and skills. Most educators believe that the development of the whole child is an essential responsibility of schools, and this belief is what has motivated them to enter the profession.
Handbook of Social and Emotional Learning: Research and Practice, 2015
SED's call to action is the latest step in a decade-long process. In 2009, NYS legislation called for establishment of SEL guidelines through collaboration between SED and the State Office of Mental Health. In 2016, New York joined a CASEL (Collaborative for Academic, Social, and Emotional Learning) initiative and adopted CASEL's definition and competencies.
CASEL defines SEL as the process through which "children, youth, and adults acquire and effectively apply the knowledge, attitudes, and skills necessary to understand and manage emotions, set and achieve positive goals, feel and show empathy for others, establish and maintain positive relationships, and make responsible decisions."
The SEL goals are:
Develop self-awareness and self-management skills essential to success in school and in life;
Use social awareness and interpersonal skills to establish and maintain positive relationships;
Demonstrate ethical decision-making skills and responsible behaviors in personal, school, and community contexts.
Fleshing out the SEL definition, the CASEL competencies are:
Self-Awareness: understanding one's emotions, personal goals, and values;
Self-Management: skills and attitudes that facilitate the ability to regulate emotions and behaviors;
Social Awareness: the ability to take the perspective of and have respect for those with different backgrounds or cultures, and to empathize and feel compassion;
Relationship Skills: communicating clearly, listening actively, cooperating, resisting inappropriate social pressure, negotiating conflict constructively, and seeking help when needed; and
Responsible Decision Making: the ability to consider ethical standards, safety concerns, and make accurate behavioral assessments to make realistic evaluations of the consequences of various actions, and to take the health and well-being of self and others into consideration.
SED urges schools to implement multi-tiered support systems such as Response to Intervention (RTI) and Positive Behavioral Interventions and Support (PBIS) that incorporate universal, secondary and tertiary interventions. Universal interventions are proactive and preventive. Secondary and tertiary behavioral interventions are more specifically targeted to individual students' needs for support.
SED links its goals to the research on SEL's importance in improving all students' learning, with particular emphasis on its role in establishing equity, and meeting the needs of English Learners, Students with Disabilities and other students with special needs. The document identifies implicit bias as a major obstacle to achieving equity and looks to Culturally Responsive Practices (CRP), which require skill in all SEL competencies, as a means of managing it. Farinde-Wu, Glover & Williams (2017) showed CRP to be effective in improving student academic performance and life opportunities across content areas. CRP utilizes an assets-based perspective and leverages students' cultural context to make learning relevant and increase engagement (M. Hurley, interview, May 2017).
A meta-analysis of 213 rigorous studies of SEL in K-12 schools (Durlak et al., 2011) indicated that students receiving quality SEL instruction demonstrated better academic performance, improved attitudes and behaviors, fewer negative behaviors, and reduced emotional distress. A number of studies have shown long term positive effects of prosocial skills on adult outcomes, including college graduation, financial well-being, physical health, and avoidance of substance abuse and involvement with the police.
Many children experience a number of Adverse Childhood Experiences (ACEs). These may include: physical, sexual, or emotional abuse; physical or emotional neglect; parental separation, divorce, or conflict; incarcerated or deported household member; homelessness; and household mental illness. The cumulative stress of ACEs "can affect students' attention, processing of information, memory, and learning, undermine the development of language and communication skills, thwart the establishment of a coherent sense of self, compromise the ability to attend to classroom tasks and instructions, interfere with the ability to organize and remember new information, and hinder a student's grasp of cause- and-effect relationships, all of which are necessary to process information effectively. Neurobiological changes in the brains of young people exposed to severe and/or persistent trauma leave them in a constant state of stress in which they are highly susceptible to 'triggers' in their environment." It is critical for educators to be cognizant of the impact of ACEs when responding to students' behavior and to provide proactive scaffolding within the school environment, utilizing trauma-informed practices such as those found in the National Center for Traumatic Stress Network toolbox.
Not surprisingly, SEL practices help to alleviate behavioral issues that frustrate schools, teachers, parents and students on a daily basis. In financial terms, a 2015 Teachers College study found an average of $11 return for every $1 invested in evidence-based SEL programs. (The six SEL programs in the study were the 4Rs Program (Reading, Writing, Respect, & Resolution); Positive Action; Life Skills Training; Second Step; Responsive Classroom; and Sweden's Social and Emotional Training, which has a similar curriculum to the United States' Providing Alternative Thinking Strategies (PATHS) program).
SED says that it is now poised to implement SEL for all students statewide and is developing a School Climate Index and A Guide to Systemic Whole School Implementation, in company with a series of school district-developed crosswalks aligning SEL competencies with learning standards in the content areas.
Genuine whole school implementation to the depth SED proposes will require a serious commitment and coordination of district and school supports in every area of school life including school culture and classroom environment; professional development; discipline/restorative practices; parent outreach and engagement; student support services; personnel policies; and alignment with out-of-school-time programs.
To support educators' capacity to develop their own social emotional competencies and those of students, "educators need access to best practices in implementation and evaluation, including supports and resources on SEL that are integrated into existing teacher evaluation and professional development systems." Revision and implementation of new or revised benchmarks will require a serious commitment of time and money.
SED acknowledges potential barriers to statewide implementation. Schools and school systems tend to be conservative and hierarchical. A fundamental shift in focus toward SEL will require both advocacy and activism.
Furthermore, SED's goals leave open the essential questions such as: What, for example, are "ethical decision-making skills" and how can they be taught most effectively and equitably? What happens when someone tries to teach ethics in a school or district that is not itself ethical? What happens when encouraging students (or teachers) to ask hard ethical questions leads to challenges to authority? And what degree of SEL will help live up to Linda Darling Hammond's challenge that we may be talking about the "survival of the human race," and, perhaps we should add, of the planet?
These are fundamental questions with which individual districts, schools and teachers around the state and the country are grappling. Programs such those in the Teachers College study; Morningside Center for Teaching Social Responsibility's Restore360; Facing History and Ourselves' programs; Institute for Humane Education's Solutionary Program; and Brown University's Choices invite students to pursue ethical solutions to a range of problems, from the global to the classroom.
Geoff Renaud of The Ethical Community Charter School–Jersey City (affiliated with EIEN), tells of students' shock at realizing, during Facing History's Weimer Republic unit, that they had actually endorsed the Nazi Party's platform when offered unlabeled choices among German parties of the time. Brett Schneider, principal of Bronx Collaborative High School, says, "The magic of [Morningside Center's] restorative circles is that they allow students to be heard, and they open up trust. When there is a fight, students know they won't be demonized. They have a moment of grace when they understand what has happened and why. It can be life-changing."
The challenge is to transform schools so these programs, and others like them, move from being the exception to being the rule.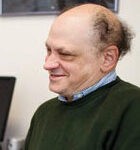 Jon Moscow, Co-Executive Director of Ethics In Education Network, is a strategic planning and development consultant to community-based and educational organizations. He was executive director of Parents Coalition for Education in New York City and has helped to found and develop three student-centered schools in the City. He serves on a number of boards, including Brotherhood/Sister Sol and has a Master's from Bank Street College of Education.