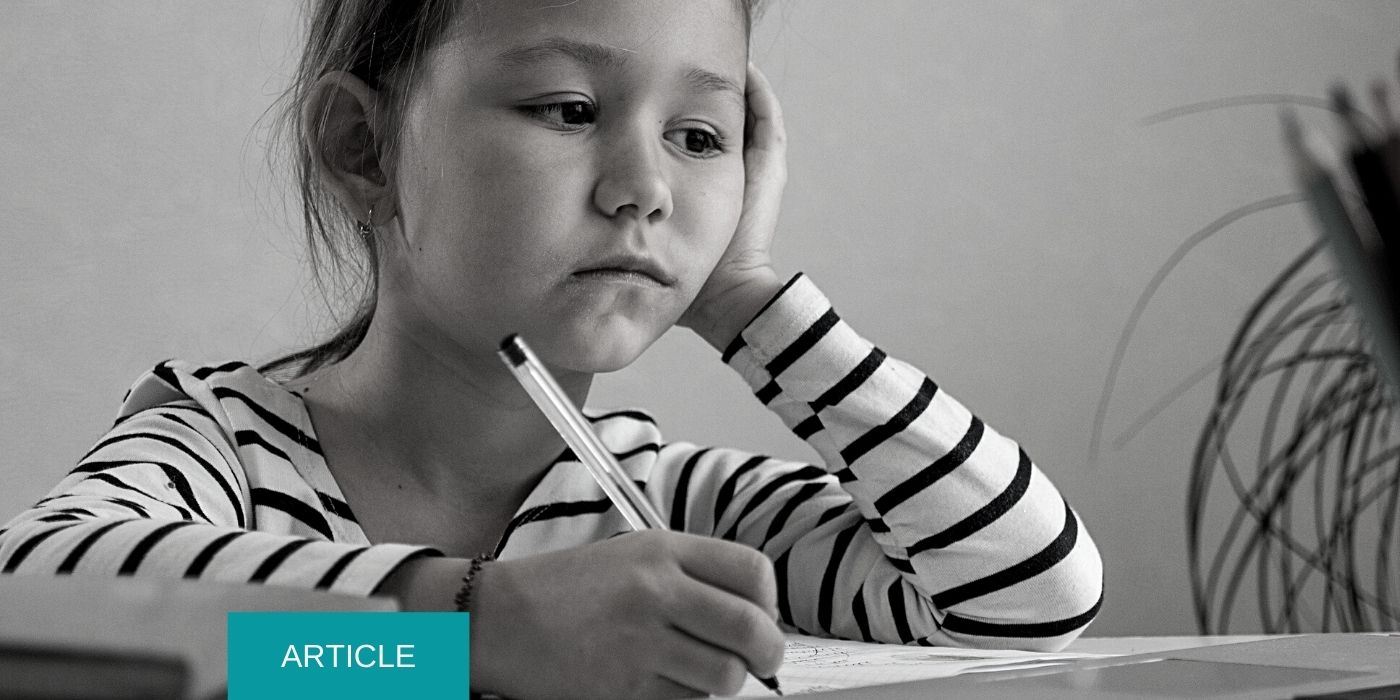 In March 2020, teaching environments quickly moved to remote learning in an effort to stem the growing COVID-19 pandemic. As District 6 in Washington Heights grappled with how to continue to serve the educational needs of its nearly 22,000 students — of which 84.6% are Hispanic, 7.1% Black, 5.6%, white and 1.5% Asian — many parents, students, and teachers felt unprepared. "Crisis schooling," as it is often called, quickly brought to the forefront the District's unique challenges and highlighted marked disparities in resources available for remote learning that were available to students in more affluent communities. This can be seen not just in the area of technology, but in the areas of educational materials, professional development and training, and social-emotional support for parents as well as students.
The Teacher's Role Expands
The role of the teacher became all encompassing as a result of remote learning. In addition to their typical teaching responsibilities, many found themselves also serving as counselors and social workers, which required them to put in longer hours in order to provide for their students' needs.
Many teachers felt limited in their knowledge of technology to take full advantage of what was available to transition to a remote learning environment. Parents also struggled with the technology. Although teachers felt that communication with parents increased via chat rooms and phone calls, these conversations were mostly focused on how to navigate the technology, leaving little time for other types of support. As remote learning continued, Teachers noted that many of the students lacked the materials and supplies needed to do certain content area projects, such as science, became an issue for many families. Although all efforts were made by the teachers to assign tasks that would contain items that could be located at home, some parents found it difficult to use these items because it was difficult to replace them, required them to go outside and risk COVID-19, or were unaffordable given the pandemic and the economic strain it puts on families.
Children with special needs presented an even greater challenge for teachers. Although schools made attempts to provide speech, Occupational Therapy, counseling and SETSS to special needs students, the students often would not be motivated to participate in virtual learning or became frustrated with the work.
As teachers connected with parents, they learned first-hand how they were struggling to work with their children. For many parents in District 6, limited tech experience, formal education, and English language proficiency served as a barrier to successful implementation of remote learning. Many of the parents were essential workers, and grandparents or older siblings had to take charge of a situation that was out of their capabilities due to language level, education or both. Parents voiced, at all grade levels, that supporting their children was not easy, especially if they had several children at different grade levels or with special needs. Parents of special needs children, in particular, indicated repeatedly that they had difficulty helping them and that they were unsure if all the services were even being given.
"How can our students achieve if parents can't help the little ones log in or explain what needs to be done," expressed a first- grade teacher. Teachers in upper grades in several schools expressed similar concerns as they noted that language and education was always at the root of the issue. Teachers knew that parents wanted to help but were not able to do so.
Many teachers in the elementary schools voiced their willingness to call parents in the evenings and weekends in order to better understand parent concerns and support them through the process.
As one teacher put it, "I am having a hard time with remote learning but I keep on going for the kids." I go to the chat room and talk to other teachers as I try to navigate the tools and platforms." Surveys by USA today also indicated that teachers all over the country were also expressing similar needs. [CITE]
Parents Struggle to Support Their Children
Parents generally felt overwhelmed managing their home responsibilities – educational and financial. Many parents interviewed expressed concerns about their economic situation, their fears of daily survival and what will happen to their children when schools reopen. All these factors plagued the hearts of families and added to other stressors present in their lives. Based on the Economic Need Index for our second language learners 82.7 % of this population is facing major hardships and qualify for public assistance. Whether they received this assistance or not is probably due to their immigrant status. Regardless, as families found themselves without unemployment, food shortage became a great stressor, as well as, worrying about future rent payments.
Working parents in service jobs also expressed their concerns, "I am tired and scared that I will bring home this virus. If I don't work how can I buy food or pay my rent" stated a single mother of three. There is also a general fear of going to the hospital if a family member becomes ill with COVID-19. Quarantine for family members testing positive for COVID-19 is close to impossible under these conditions. Unfortunately, families will seek medical attention only when a family member is in a physically serious condition and at a high risk of dying. Death surrounds many of the families and anxiety and depression becomes part of their external response to this reality.
Children Require More Than Educational Support
"Crisis schooling" has left children feeling unsafe, insecure, anxious, and depressed. Children voiced frustrations with work and needing assistance in completing and submitting assignments, their need to see their friends, and at times personal problems that required guidance counselors, psychologists and other mental health professionals to resolve. Highschool students seemed to adapt better in using the internet and accessing programs than elementary school students. However, for those students with limited second language ability and or special needs, achievement progress was negatively impacted. Parents of High School students indicated that as remote learning lingered on, their teenagers became unmotivated and detached. They no longer wanted to comply with the work requested. Students who were new to remote learning and or had second language issues struggled to complete tasks. Parents felt helpless and complained to teachers, "He doesn't want to do anything, he said he did some work but I don't believe him. I don't know how to see on the computer if he did it or not." Flexible schedules and chat room conversations were a few of the methods teachers tried to help the situation. As weeks turned into months, high school students in both general education and bilingual education became less engaged in remote learning. Principals reported 60 -70 % attendance. Outreach to parents was constant but had little or no effect on student attendance.
Sheltering in place also presents many stressors in a child's life. Many of our children do not have the luxury of private rooms to work in or even a separate desk that isn't the kitchen or living room table where other family members also gather. Many families in the Heights live in double-up residencies whereby more than one family lives in the apartment. This arrangement is one of the ways families deal with the high rents prevalent in the Heights. Living in close quarters resulted in increased family conflicts and stressors that at times ignited domestic violence incidents, as noted by the non-profit Dominican Women's Development Center, a community organization that actively works with over 300 families in the Heights. Given the number of people in an apartment noise levels also increased within the home preventing children from focusing or concentrating on their work.
As neuroscience research has indicated, negative emotions shut down cognition and create toxins in the body that make the child or parent vulnerable to disease. The part of the brain that deals with memory, decision making, focus and concept formation (executive function) is also negatively impacted. Learning and retention as well as responding to tasks given in remote learning is therefore frequently not completed or completed incorrectly. Frustration and a sense of failure impact a student's self-worth.
Planning for the Future
1. Professional development
Although technology training opportunities were accessible on virtual sites, teachers felt strongly that this training needed to be continued after schools reopened. Professional development in this area has to be on-going and embedded into the framework that will be part of the State, City and District's comprehensive re-opening plan. Teacher graduate programs should also incorporate these training programs to assure that teachers in the future are well prepared to deal with remote learning. The reality of our future educational system warrants a transformation on how future teachers are educated.
2. Additional Supports to Address Regression
There are approximately 4,344 children with disabilities in District 6 who will need additional support when school reopens as a result of virtual learning. Students who were already lagging behind grade-level benchmarks struggled to keep up with additional learning tools that were complex and unfamiliar to them, as well as to their parents. Achievement gaps for already vulnerable populations continued to increase. Consequently, Principals anticipate significant learning loss and a slow recovery.
3. Supporting Unique Language and Technology Needs
District 6's unique language and technology needs could be addressed through tutoring, after-school programs, summer programs or non-profit partnerships that can provide these services. Small class size can facilitate individual support and virtual learning can also provide for individual tutoring.
Planning for future Parent Workshops augmenting the Tech abilities of parents needs to be a priority, and will both advance educational goals and provide families with much needed support, as well as, employment opportunities.
4. Social Emotional Support
Future plans as we reopen schools must include a strategic outline of the school's resources that are available to support the area of mental wellness, literacy and health. Partnerships with community- based organizations that offer mental support to families should be utilized as additional support. Established strategies that are part of Social Emotional Learning must be used holistically in each school as a method of decreasing stress, increase connectivity to others and including these practices daily in all aspects of their teaching and learning. Additional counselors and social workers are also a necessary part of how schools need to support students who have suffered traumas and or adverse childhood experiences (ACE). We need to begin the school year with activities that decrease fears and promote feelings of well-being such as breathing exercises, visualization, music, movement etc. Preparing the brain for excellence is a top priority for all staff in schools.
Teachers are also in need of stress support given the challenges of virtual learning, on-line support to their own children, and working long hours. They are not free of economic problems or stressors. They also must receive Social Emotional support in teacher training workshops.
5. Closing the Achievement Gap
Future planning for remote learning at home must provide for students most in need with supplies that support their completion of a task. Identification of these students early on can assist teachers in the distribution of supplies and materials. Laptops and iPads are also necessary for the students to have when schools reopen. They need to continue to use them in order to ensure increased technological skills as well as a method of closing the current achievement gap. Advocating for free internet is also necessary in order for all students to have equal access to the educational tools needed to succeed. Economic hardships and exorbitant rents make it impossible for some parents and guardians to pay the monthly fees that spectrum and optimum are requiring of parents.
6. Ensuring Safety as Schools Reopen
As Districts design a plan on how they will reopen schools Parents expressed deep concerns on how this would happen and whether or not their children would be safe. As a parent coordinator expressed, "The parents don't feel that the schools are safe places because of space and the need to provide for social distancing. They will not send their children unless they feel secure."
Many of the parents also expressed that their children had asthma or other complications and were therefore afraid to send them to school. For parents to send their children to school, the District needs to address how schools will be cleaned and sanitized, as well as, how social distancing will be implemented. Communicating with parents is crucial and having this conversation now is of utmost importance. Letters, emails, phone calls are all viable methods to engage more parents in this conversation.
In addition to the above concerns voiced by parents and teachers, this is an opportunity to fix our school buildings and make them disease-safe and functional. We need to look at the plumbing in bathrooms to make certain there is hot water and that the plumbing works. Soap and other supplies should be present in all bathrooms and immediately provided when requested. Custodial contracts need to be re-negotiated in order to comply with the guidelines required to make schools Covid-19 safe. Teachers are worried about the availability of PPE equipment and classroom cleaning supplies. Teachers also voiced concerns about having enough masks in their schools. A delineated plan to address these issues by the powers that be would alleviate these stressors in order for teaching and learning to take place without fear.
7. Civic Engagement and Social Change
Remote learning can be used to stimulate civic engagement and social change. As Teachers and parents grappled with remote learning the community ignited over the death of George Floyd. Parents began to worry about their children's ability to cope with additional fears related to racism, discrimination and violence. High school students expressed their frustration with the systemic ingrained racism of the police. Students began engaging in protest marches that were initiated in the community. They asked teachers during remote learning questions about the incident and how it had affected them. As teachers struggled to address these issues it became clear that remote learning could also provide an opportunity to begin the discussion on the topics of race, justice, inequalities and discrimination. Quick access to videos and other pertinent material from various sources could be the catalyst to analysis of current systems and avenues for in depth discussions.
There is an opportunity to transform how we lead, teach, and assess our children in schools. Since remote learning is an integral part of education today and in the future, we must make certain that all children have equal access to the resources necessary to assure their success. This pandemic raised the awareness level of how communities of color continue to be blatantly disenfranchised and how we need to confront these inequities with a new perspective on how to structure teaching and learning to benefit all students. Monies to make this possible will always be in question. How we proceed to keep our students safe, fearless and learning is a statement of our humanity.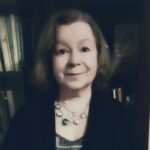 Blanca Battino has been an educator for the NYC Department of education for 47 years as a teacher, staff developer, District supervisor, Assistant Principal, Principal and Reponse to Intervention Specialist. She has particular expertise in forging community partnerships to provide resources and services to poor communities. She continues to be actively involved in the schools and community of Upper Manhattan, and works with EIEN providing professional development for organizations such as SoBro. Ms. Battino earned an MA in Administration and Supervision from CUNY, an MA in Bilingual education from NYU, and a BA in Elementary Education from Hunter College.
Also from Blanca: The Devastating Impacts of Homelessness on Learning