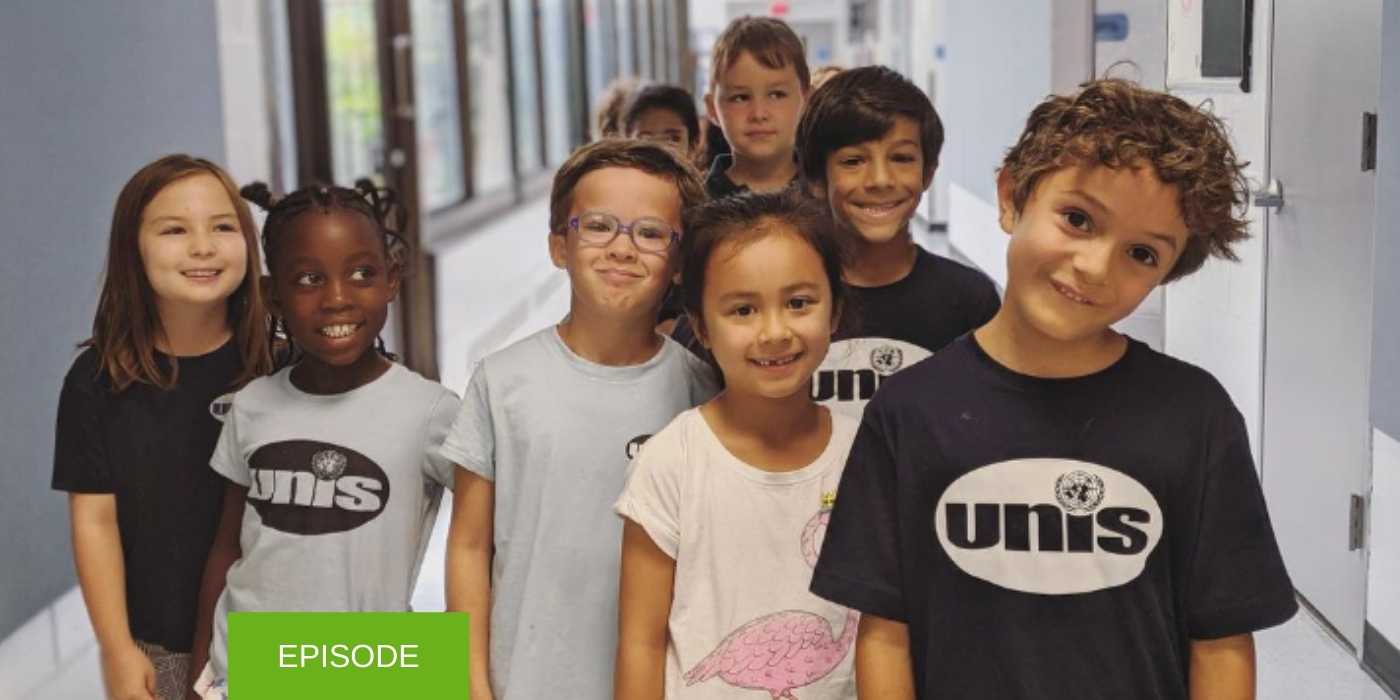 We speak with Dr. Judith King-Calnek, United Nations International School's first Director of Diversity, Equity, and Inclusion. Since UNIS faculty and students come from all over the world, they draw on one another's backgrounds and lived experience in presenting and analyzing social issues. Faculty, parents, alumni, and, especially, students are involved in new DEI initiatives. Students are actually writing curriculum, providing feedback, and delivering DEI modules to other students.
00:00-00:52 Intros
00:52-01:41 UNIS
01:41-03:25 Anthropological viewpoint
03:25-08:05 Teaching history: Decentering Europe; globalization
08:05-09:26 Priorities as Director of Diversity, Equity, and Inclusion (DEI)
09:26-13:33 Restorative mindset and practices
13:33-15:56 Student DEI committee
15:56-19:40 Students writing curriculum
19:40-23:39 Approaching controversial issues
23:39-27:41 Faculty conversations on curriculum and pedagogy
27:41-30:29 Handling microaggressions
30:29-34:04 Students as ethnographers
34:04-37:51 An ethical environment
37:51-39:30 Outro
Click here to see the full transcript of this episode.