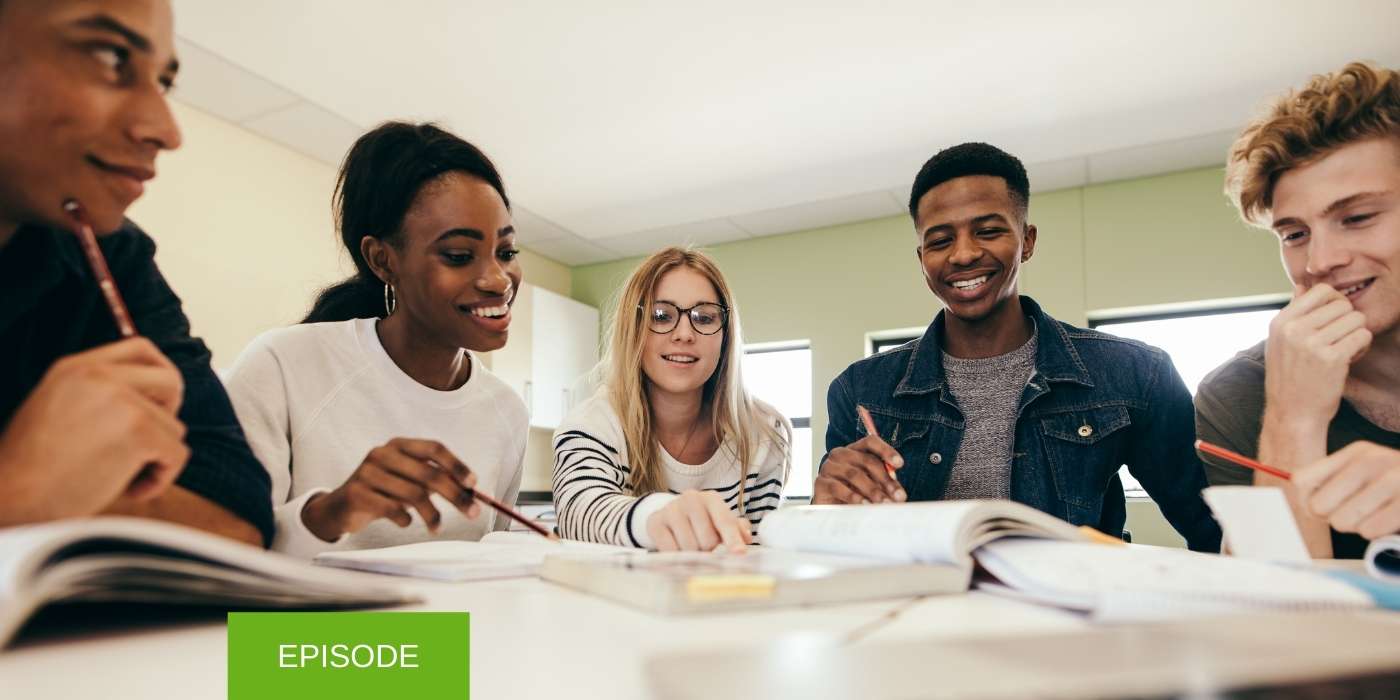 We speak with Dr. Daniel Schugurensky and Tara Bartlett of Arizona State University and Madison Rock of the Center for the Future of Arizona about school participatory budgeting in Arizona and worldwide. Students, and sometimes parents and school staff, determine how a pool of money will be spent. By participating in democratic, meaningful decision-making, students become acclimated to civic engagement. Trust and other positive elements of school climate increase as well. 
00:00-01:04 Intros
01:04-04:36 Overview of School Participatory Budgeting (SPB)
04:36-05:17 Arizona State University involvement
05:17-08:58 Roles of teachers and administrators
08:58-10:37 Amounts and allocations of money
10:37-16:20 Models of student participation
16:20-19:29 School day and afterschool activities; registration of students as adult voters
19:29-21:52 Roles of external organizations
21:52-23:00 Timespans of SPB processes
23:00-24:21 Changes in the school
24:21-31:05 Design factors for effectiveness
31:05-36:41 Impacts on student engagement during and after the SPB processes
36:41-38:42 "Mini-public": involving all students, especially those beyond the "usual suspects"
38:42-42:58 Phoenix Union H.S. District (PUHSD) PB for alternatives to police school resource officers
42:58-45:03 Public response to PUHSD PB project
45:03-47:30 Outro
Click here to see the transcription of this episode. 
School Participatory Budgeting: A Toolkit for Inclusive Practice
KASP + SC Indicators  (civic knowledge, skills, attitudes, skills, and practices + school climate): link to the survey
The Center for the Future of Arizona is a nonprofit organization bringing Arizonans together to create a stronger and brighter future for our state. CFA understands that we need strong and vibrant civic health to move forward on solving problems and building a bright future for our state. Evidence and experience have shown that the health of our democracy and civic life is linked to our broader individual and community well-being in meaningful ways. We know that more connected communities are more economically resilient, individuals who participate in civic life have greater access to opportunity and well-being, and policies are more responsive when everyone is engaged. Driven by this deep commitment to civic health, CFA's School Participatory Budgeting (SPB) program is an innovative approach to equipping, engaging, and empowering our rising generation to be active and informed participants in civic life. Learn more about CFA and the SPB program at arizonafuture.org.
Soundtrack by Poddington Bear